Westbrook Honda Reminds Drivers about National Seat Check Saturday – September 23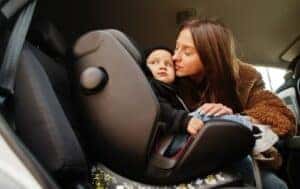 Saturday, September 23, 2023 is National Seat Check Saturday, started by The National Highway Safety Administration (NHTSA).  The observance promotes child safety and increases awareness about seat check protocols in child safety seats when traveling.
Correctly installed car seats can reduce the risk of fatal injury in a car crash by 71% for infants, and 54% for toddlers.  More than 50% of car seats are still not used or installed correctly, increasing the risk of injury to child passengers. National Seat Check Saturday helps with the process of finding the right car seat, installing it correctly, and keeping your child safe.
Here's how you can observe National Seat Check Saturday:
Review safety instructions published by the NHTSA. For more information on age, height, and weight restrictions for children in safety or booster seats, visit the NHTSA Car Seats and Booster Seats website page.
Spread awareness by sharing this information to help educate others.
Register your car seat and sign up for recall notices to receive safety updates.
National Seat Check Saturday reminds us of our responsibility to ensure the safety of child passengers in our vehicle.  Westbrook Honda reminds us to do our part and keep our kids safe.