What is Honda LaneWatch™?

What is Honda LaneWatch™ and what does it do? Simply put, Honda LaneWatch™ is an advanced safety feature that lets drivers stay informed about what's happening on the passenger side of their vehicle. Found on many new Honda vehicles, Honda LaneWatch™ is simple to operate and gives drivers an added level of comfort while navigating New London roads. Explore how Honda LaneWatch™ can make your Branford commutes safer below.
---
---
How Does Honda LaneWatch™ Work?
If you are familiar to blind spot monitoring systems, the Honda LaneWatch™ works very similarly. Honda vehicles equipped with this feature have a camera installed below their right, passenger-side mirrors. The images from this camera are sent to the central display screen, which you can easily view as you drive. The Honda LaneWatch™ feature gives you a clearer view of the side of your car, making it easier and safer to change lanes or make turns.
It's important to note that Honda LaneWatch™ is a safety enhancement—not a substitute.
How to Use Honda LaneWatch™
Simple to use, LaneWatch™ requires no more effort than signaling a turn. The camera will power on automatically once you activate the right turning signal. Then you'll see an image of your blind zone. You can also press the button on the end of the turning signal control; pressing the button again turns the system off. To change the settings, follow these steps:
Select Settings on the HOME screen.
Choose Camera.
Choose LaneWatch™.
Make your preferred changes.
Press BACK to exit.
Which Vehicles Have Honda LaneWatch™?
You can take advantage of Honda LaneWatch™ on many of the new vehicles from Honda, including the following:
2019 Honda Civic
2019 Clarity
2019 Honda Fit
2019 Honda HR-V
2019 Honda Ridgeline
2019 Honda Insight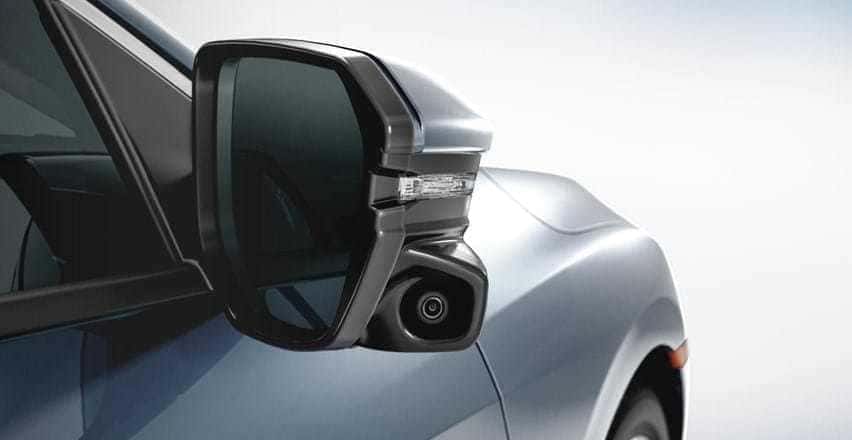 Test Out Honda LaneWatch™ in Westbrook
Honda LaneWatch™ is just one of the many exclusive safety features you can find in the Honda lineup. See how fan favorites like the Honda Civic compare to competitors, then test drive the Honda model of your choice near New Haven. Stop by to experience the Westbrook Honda advantage today!