Honda Civic Maintenance Schedule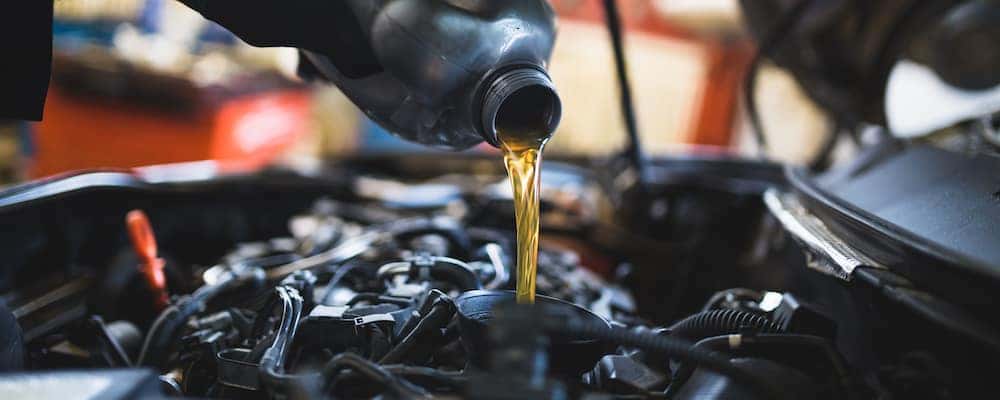 Unsure of your Honda Civic maintenance schedule? Always check your owner's manual, but here, Westbrook Honda provides New London drivers with general information on what service is needed when. Keep in mind that maintenance schedules are largely based on your driving conditions. For example, stop-and-go driving or extremely hot weather may cause more wear and tear. Learn more about your Honda Civic service schedule from the experts at Westbrook Honda.
Maintenance Every 7,500 Miles
As long as no light appears indicating Honda Civic maintenance codes, the following services should be completed every 7,500 miles:
Oil and filter change
Brake inspection
Fluid level check and refill
Tire tread depth inspection and rotation
Throttle linkage lubrication
Maintenance Every 15,000 Miles
At 15,000-mile intervals, Branford drivers should be aware of the following recommended Civic maintenance services:
Chassis and hinge lubrication as needed
Oil drain plug and gasket replacement
Tire rotation
Undercarriage, crankcase filter, and shocks and struts inspections
Air conditioning and heat inspection
Transmission service if required
Headlight, brake light, and wiper inspections and replacements if necessary
Air filter replacement
Steering systems check
Spark plug replacement if needed
Parking brake adjustments as needed
Maintenance Every 30,000 Miles
Every 30,000 miles, make sure to visit Westbrook Honda for Honda Civic maintenance services such as:
Leak inspections and level controls
Engine coolant replacement
Battery service and cable cleaning
Coolant hoses and clamps inspections
Automatic transmission oil and filter change
Propeller shaft, wheel bearings, drive shaft bearings, and throttle shaft lubrications
Drive belt inspection and adjustment
Why Is Car Maintenance Important?
This is not an exhaustive Honda Civic service schedule list, but it provides a sense of what Middletown drivers should be paying attention to. So why is car maintenance important overall? The benefits are numerous, as car maintenance:
Prevents more costly repairs later on and saves time associated with such repairs.
Reduces risk as you drive, keeping you and your passengers safe.
Improves the quality of your vehicle, which is ideal for its resale value – plus, it means smoother drives.
Whether you need service for a brand new Civic, or want to keep up to date on your Honda Civic maintenance schedule for 2016 or older models, Westbrook Honda is here to help.
Trust the Honda Civic Maintenance Experts at Westbrook Honda
Once you've decided on the 2019 Honda Civic over the 2019 Nissan Sentra, make sure to keep up with your Honda Civic maintenance by scheduling service at Westbrook Honda! Our team is here to help in any way we can, including how to enter Honda Civic radio code, as well as advice on how to get a smoke smell out of your car.
More from Westbrook Honda
The Honda HR-V interior offers all the space, convenience, and comforts that you want on the New London roads. From the generous HR-V cargo space to the stylish HR-V seating, this model is well-equipped for your everyday travels. Take a closer look at the dimensions, features, and more inside the Honda HR-V interior. View InventoryContact Us…

Contact Us Accord for Sale Whether you prefer sophisticated neutral tones or extroverted brights, there's a 2021 Honda Accord color option that'll suit your style and make a statement on New London roads! Take a look at your Honda Accord color options and how to get them below, then browse the Accord inventory at Westbrook Honda. Honda…

The 2021 Honda Pilot SUV is a three-row SUV that accommodates up to eight passengers. Its spacious interior also offers plenty of room to carry all of the groceries, sports gear, or camping supplies you need on your Branford-area travels. Learn more about the Honda Pilot cargo space in this guide from Westbrook Honda, and then…