Bars in New Haven, CT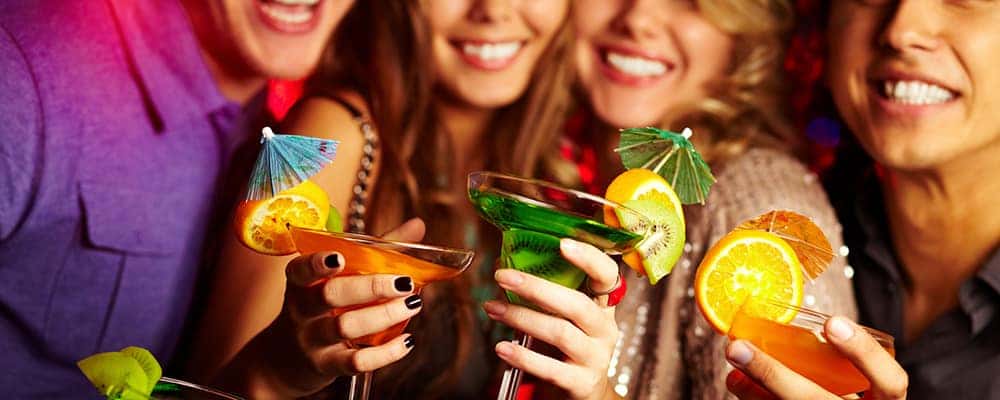 If you want to get out and enjoy the nightlife of the East Coast, the fantastic bars in New Haven, CT will make you feel right at home. This town is packed with possibility, and you might be surprised by all of the interesting unique bar options at your disposal. From arcade bars to farm-to-table bistros, there are always incredible things to do in New Haven, CT!
Barcade
Barcade has a great beer selection, a tasty menu, and of course, an amazing collection of vintage arcade games that are ready for your high score! Featuring classic titles like Super Mario and Mortal Kombat, this fun bar is a fantastic place to visit with your buddies for a round of drinks and a battle of the reflexes. Don't forget to pick up some tokens!
Ordinary
Want a true mixology experience? Visit Ordinary to learn just how much depth you can get out of one sip. Ordinary is located in the Taft Tap Room, which dates back to the mid-1800s, but this innovative lounge fuses classic vintage style with modern flair. Snack on some candied bacon or charcuterie to start, and try a new craft beer or the smoke-infused Lock, Stock, and Three Smoking Barrels cocktail for something new!
The Anchor Spa
The Anchor was a historic cocktail lounge that was frequented by some of the biggest celebrities of pop culture: Lucille Ball, Jim Morrison, George C. Scott, and more. While the Anchor closed in 2015, patrons demanded its reopening and the Anchor Spa was born in its place. The new version maintains its traditional roots with a menu full of flavorful cocktails, along with bold menu options like plantain fries and jerk salmon.
Oak Haven Table & Bar
Oak Haven Table & Bar has a strong commitment to food quality and sustainability, which influences their farm-to-table fresh menu. This cozy gastropub has a wonderful atmosphere and eclectic menu with a specialty of bourbon-focused cocktails. Sample the rich flavors of the Barrel Aged Cocktail or try the prickly pear-infused Smokey the Pear drink for something different, and don't forget to try gourmet small plates!
Visit New Haven Today!
Before you sample the local bars in New Haven, check out the best restaurants in Branford, and indulge in the best pizza in New London with Westbrook Honda. We are here for all your local recommendations and auto questions, including tips on how to clean the smoke out of your car! Contact us with any questions! And of course, drink responsibly and drive safely!